Synjones listed in VAR500 & Cloud500
2016-07-28
The 2016 China Cloud Computing Ecosystem Summit, a major cloud computing market event in China, was successfully held on July 28th, 2016, at the Beijing National Convention Center. More than 500 Chinese enterprises in cloud computing industry participated in this event. At the summit, the top 500 value added resellers (VAR500) and top 500 cloud computing companies (Cloud500) for 2016 were revealed. Our company won several awards, including "China Top 10 Value Added Resellers in Education Industry", "Top 100 Regional Program Provider (Northeast)", and "Outstanding Industry Cloud Application Developer" awards. The Cloud Technology Center's Director, Zhong Xin participated in the summit and accepted the awards on behalf of the company.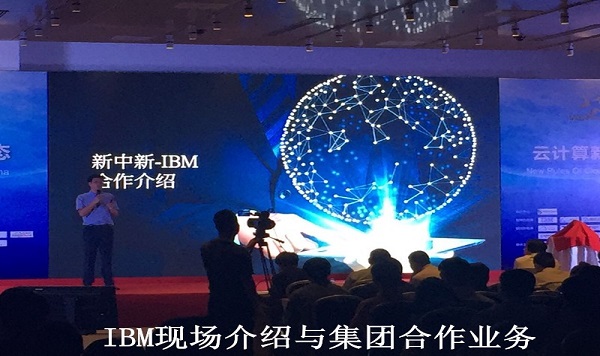 China Cloud Computing Ecosystem Summit is hosted by Business Partner Consulting Co., Ltd. and has been successfully held twice so far. The summit aims at promoting exchange and cooperation among Chinese cloud computing enterprises. It took more than two months to finalize the list, and the selection was made from thousands of enterprises that had applied. This list is undoubtedly one of the most authoritative lists with high reference value in the industry.
VAR500 is composed of 4 components. The first is 2015 Top 100 Chinese VARs based on annual sales volume; the second is Top 100 VARs in smart city; the third is Top 100 regional VARs; the fourth is Top 10 VARs for subcategories, including value added distribution, telecommunication, financing, government, public security, energy, medicine, education, transportation, manufacturing, video display, enterprise communication, Internet of Things, and IT consulting. Our Group was rated as "Top 10 VAR in Education Industry" and "Top 100 Regional VARs (northeast)".
Cloud500 was selected based on various criteria, including enterprise strength, innovation, development prospect, and other indices. Differing from the vertical IT supply chain, i.e., supplier—distributor—integrator—user of the traditional IT market, there is no obvious upstream and downstream relationship among enterprises in cloud computing market. The roles in cloud computing industry include cloud equipment vendor, cloud management platform vendor, cloud service operator, cloud system developer, industry cloud application developer, and innovative cloud application developer. The 500 enterprises in the list cover various business domains, such as public cloud, mixed cloud, and private cloud, and are representatives of China's cloud computing ecosystem. Our company won the "Outstanding Industry Cloud Application Developer" award.
In the "Internet +" era, cloud computing and big data have become key development factors. Being successfully listed in VAR500 and Cloud500 emphatically proves our company's strength in cloud computing, and indicates that Synjones has become a backbone for China's cloud computing ecosystem. This is not only a recognition of its efforts, but also a driving force, pushing Synjones towards making greater efforts in future development.